Founder, Creative Director & Board Member
Nicola Hollinshead
I'm an applied theatre practitioner and drama facilitator with experience of working with a range of groups with complex needs, in a variety of settings including community centres, treatment centres, approved premises, prisons and care homes. I originally trained as an actor, starting work at Liverpool Everyman Theatre and pursued a career as a professional actor, for over twenty years, working in a wide range of theatre including; rep, community theatre, devised theatre, fringe theatre, smalI, middle and large scale touring, No. 1 touring, one-woman shows, TIE, children's theatre, as well as in independent film and television. After retraining as a Drama facilitator, I started working at stage schools with young people age 4 - 16 years at Pauline Quirke Academy, Jigsaw and Dramavision before workng with adult community groups. 
I worked with Seconds Out Theatre Workshop, based at Unity Theatre, Liverpool, for two years, as Theatre director and Acting Skills tutor, with over a hundred long-term unemployed participants. One of the productions I directed with the group was the award-winning play Road by playwright Jim Cartwright, about a disenfranchised, marginalised community living in a Northern town in Thatchers' Britain. The production had a successful short run at the Studio Theatre at Liverpool Playhouse Theatre.
My facilitation training has been extensive and includes training with leading companies in the field such as Geese Theatre, Collective Encounters, Escape Artists, Cardboard Citizens,  Safe Ground, Clean Break, Spare Tyre and Unlock Drama - to work with a range of groups including those at risk of offending, adults within the CJS, homeless adults, adults in addiction and recovery, marginalised women and dementia residents. I work with a range of theatre practice and methodologies, including improvisation, devising, writing, method acting, physical theatre, verbatim theatre, legislative theatre and forum theatre.
To consolidate my practical work and theoretical knowledge of the field, I took an MA in Applied Theatre at The Royal Central School of Speech & Drama, graduating in 2017. Since then I have worked with adults in recovery and addiction, women on parole, male inmates, mental health service users and dementia residents.
During my MA, I created Recoverist Theatre Project in conjunction with Action on Addiction, based at The Brink in Liverpool, the UK's first 'dry bar' and creative centre, to work alongside adults in recovery, and presented a paper about the project 'From being in recovery to becoming a recoverist' at the Recovery and the Arts conference, organised by JMU in Liverpool: https://www.ljmu.ac.uk/conferences/recovery-and-the-arts-conference.
Recent work has been with Leeds University Arts and Humanities Outreach Team on their Skill Up in Theatre and Performance programme and with the award-winning charity Safe Ground on their Our Own Stories programme working with women with experience of the Criminal Justice System. I also worked as Community Participation Officer for twelve months with Reading Rep Theatre on the Engage programme, delivering weekly applied theatre sessions with women on parole, adults in recovery and addiction and dementia residents in the Reading area.
Current work (2021) is with Southwark Playhouse as a co-facilitator with adults with a diagnosis of early onset dementia and their carers. The project was originally a co-production wtih Southwark Playhouse & Arts4Dementia, part of Southwark's 'Social Perscribing' policy and started in January 2020, continuing online with weekly sessions from March 2020.
You can read about the project here:
Inside the 'fantastic' social prescribing revolutionising London's healthcare (swlondoner.co.uk)
We are now meeting in person again at the new Southwark Playhouse venue in Elephant & Castle with weekly sessions running to December 2021.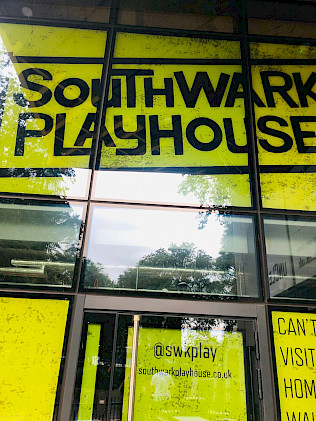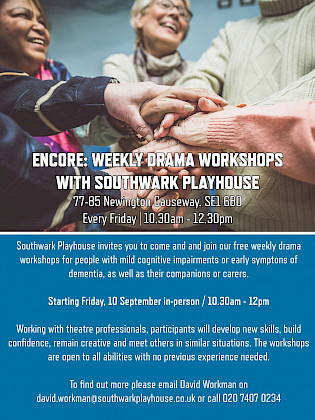 ---
You can view testimonials here from various companies that I have worked with as a freelance facilitator including; Southwark Playhouse, Safe Ground, Leeds University, Reading Rep and Unlock Drama:
---
You can see information on Recoverist Theatre Project on the link below:
For information on other past freelance projects click below:
Link to my facilitation CV
You can see my full CV by clicking this link here
---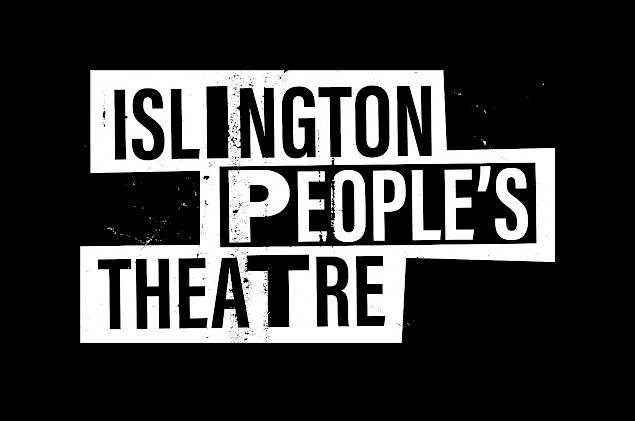 ---