Board Members
Nicola Hollinshead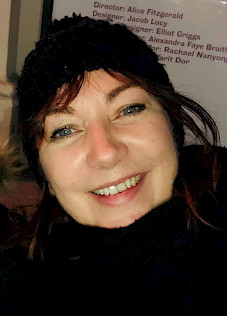 Please click here for my details
---
Hannah Kumari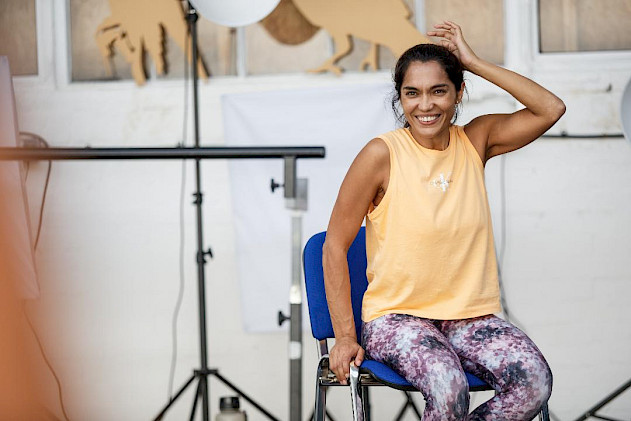 Hannah Kumari is a performer, writer and producer who creates original theatre and film. Her aims are to amplify the voices of global majority women and break down stereotypes by showcasing diverse experiences, starting with her own. 
Originally from Warwickshire and now based in Somerset, Hannah enjoyed a varied 10 year career as an actor before transitioning into making her own work in 2020. She has a BA Hons. in Acting from Bretton Hall and speaks Spanish fluently, after time spent living and working in Spain. Her diverse skills include acting, dance & movement, writing, directing, puppetry and devising. In the past year Hannah has been commissioned to create work for The Wardrobe Ensemble, Sky Arts, Coventry City of Culture, The Space Arts, Shoot Festival and Exeter Northcott Theatre, and has appeared on BBC Newsnight, BBC Squad Goals, Talk Sport, Talk Radio with Bob Mills and BBC Sportshour. Hannah's debut short film, Devi – देवी, which she has written and also stars in, alongside Nina Wadia and Jonny Fines, will be broadcast on Sky Arts in late Spring 2022.
From February - April 2022 Hannah will tour her solo-show ENG-ER-LAND to 19 venues in England, supported by Arts Council England and The Football Supporters' Association, directed by Rikki Beadle-Blair and co-produced with Alistair Wilkinson (AD WoLab).
---
Neil Mooney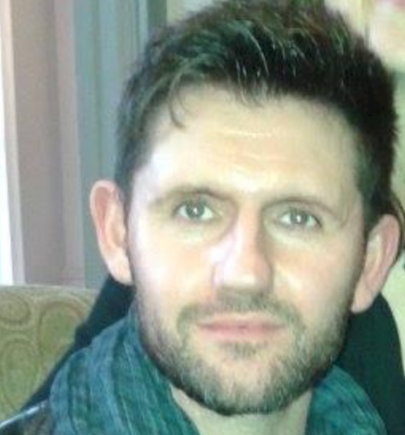 Neil has worked for the last ten years as Senior Standby Art Director on Channel 4's  Hollyoaks . He has co-written and directed a short film which won a handful of awards for Best Screenplay, Best Art Direction and Best narrative, on the film festival circuit.
His previous jobs have ranged from Drama Worker with a Theatre in Education company for Liverpool City Council to Art department Line Manager for Mersey Television. 
---
Manjinder Raiyat
Manjinder's interest was sparked when reading about the vision, mission and values of IPT and the many initiatives which put the community and its members at the heart of personal and social change.  Currently working in a corporate environment, she has volunteered as a board member and hopes to bring across her skills, experiences, and support to the many forthcoming and worthwhile projects. 
---
Natasha Rowan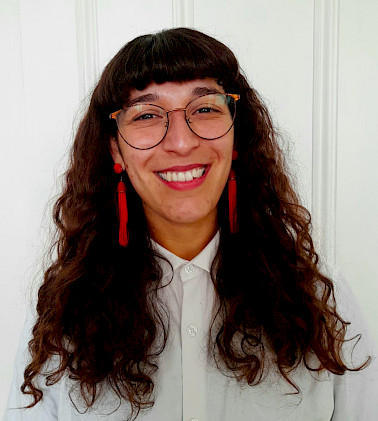 Natasha is the newest member of the Islington People's Theatre Executive Trustee board and has joined to assist with our marketing efforts and to help facilitate workshops with the charity. Since leaving Goldsmiths University, where she studied American and English Literature, Natasha has been working as a Marketing Communications Executive across several industries and collaborated with emerging social enterprises in Islington. She is delighted to bring her social media management & email campaign experience, strong digital ads, and PR skills and apply all she has learned to IPTs mission. Natasha works as an actor, writer, and aspiring amateur DJ in her spare time. Recent credits include Rapture (R&D), In & Out & In Again, and Othello.
On Islington People's Theatre: I have seen firsthand the effects of alcoholism and how long and painful the journey to recovery can be - to integrate yourself back into society, the odds are stacked against you. I want to contribute my time to an organization that is doing something to level that playing field and support it creatively. In one of London's most densely populated boroughs, the reality of blockers those suffering with alcoholism means employment opportunities are scarce, and education/gaining credentials is a 'privilege' only available to a few. Nourishing professional skills creatively and a sense of belonging are crucial to those facing mental health barriers. This dual focus on nurturing activist theatre-making and boosting self-esteem effectively addresses the myth of meritocracy that currently prohibits addicts from achieving their true potential. I am so excited to be joining a worthwhile organization and looking forward to helping IPT grow its audience! 
---
Rukaya Ade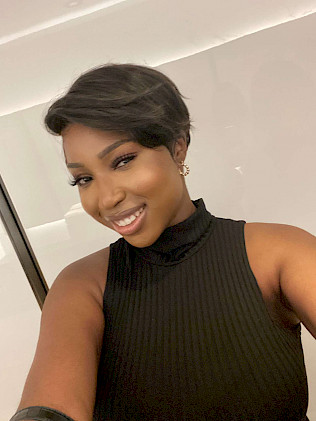 " Service to others is the rent you pay for your room on this earth"

- Muhammad Ali

Authenticity, creativity, and service are my core values. I am a highly-driven individual passionate about actively contributing to initiatives which promote social impact. The mission at IPT resonates strongly with me as I have a deep appreciation for the use of the arts and creativity, as a form of activism, to educate and empower society about wider issues.

 As a Young Black first-generation Muslim woman who has navigated the corporate world I attribute a lot of my success to the social mobility organisations which provided me with an opportunity. I am now in a position where I would like to dedicate my time and skills to give back to the community.

The role of trustee at IPT would allow me to use my corporate background as a Technology Consultant to support the strategic growth of IPT. In short, this is a fantastic opportunity which aligns with my core values- explore creativity, add value to the mission of IPT and positively support people with similar shared experiences and background.
---
Jake Smith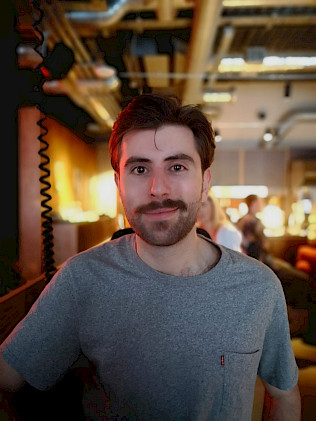 Jake is a professional fundraiser experienced in generating income for non-for-profit organisations, including leading UK charities such as Cancer Research UK and the Royal British Legion. Born in Manchester and raised in Buckinghamshire, Jake holds a bachelor's degree in History and master's degree in Politics and International Relations from the University of Kent. Since April 2021 Jake has been the Fundraising Officer for the Medical Research Foundation, the independent charitable foundation of the Medical Research Council (MRC) and has also previously volunteered with refugees and in international development. In his spare time Jake enjoys running, film, and supports Arsenal FC.